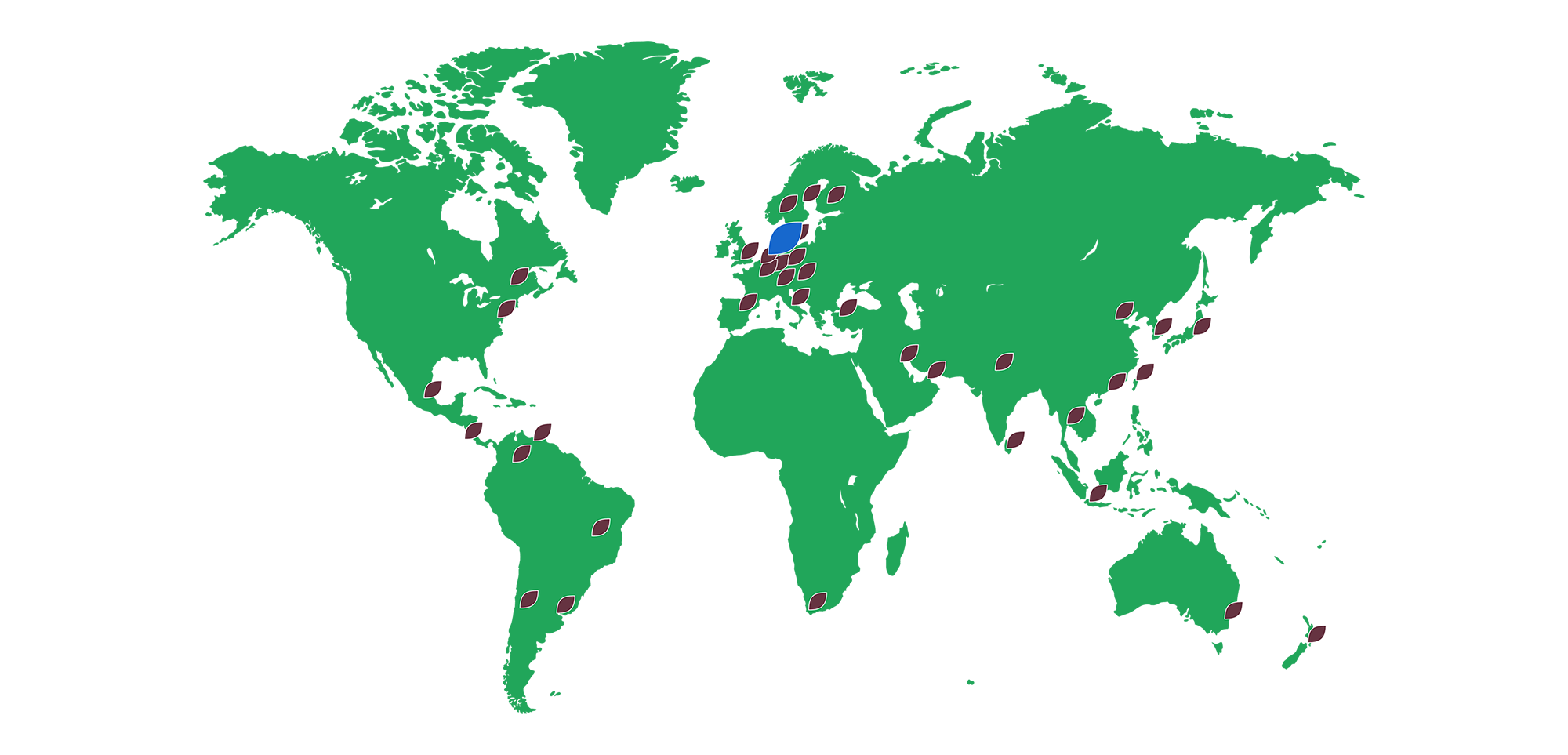 "Starting a company in 1990, in a tiny country such as the Netherlands, meant you always had to keep an eye on the international market. When the company you start is also tiny, you realize you cannot change the world on your own. Fortunately, the field of LCA was full of pioneering people, ready to share ideas and solutions. These people also realized they couldn't be successful on their own. In that spirit, we developed more and more relations with pioneers and thought leaders in more and more countries. In the beginning, some people liked to joke and call us "Mark and his friends", but today, this group has developed into a professionally managed network of 25 partners. Our partners are still pioneers, they still believe in the power of collaboration and developing long-term relationships with both their clients and with PRé." 
– Mark Goedkoop – Founder of PRé Sustainability, developer of SimaPro
We have built up a network of global partners that we collaborate closely with. This ensures that we can offer you unparalleled service, help you with the right expertise and facilitate large international or multi-client projects. Collaborating with partners all over the world is crucial for PRé as we work to meet your exact needs. Ours is a collaboration based on synergy and transparency, which helps us and our partners flourish.
All partners were carefully selected. Our partners act as your local SimaPro sales and support representatives and can be relied on to answer your requests for support. If your country is not listed above, please contact us and we will help you to find the right partner.
SimaPro core values
The SimaPro Global Partner Network is a group of passionate LCA people from over 25 countries. We commit to transparency, quality, and accuracy. Our values and beliefs are at the core of everything we do.