Plans and pricing
Whether you are an LCA consultant, sustainability analyst, researcher, or teaching LCA at a university, we've got a SimaPro plan that matches your needs.
Find your SimaPro plan
With various plans for business and education, you will find the plan that is just the right fit for you.
Not sure which SimaPro plan is right for you?
Our Product Finder can help you to find the plan that fits your project or organization.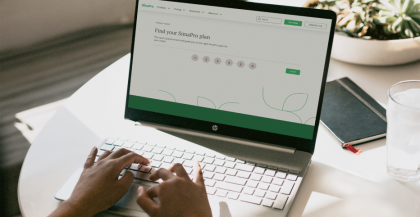 Visit the Marketplace
Discover everything we have to offer to help you get the most out of our software. With business user licenses for the SimaPro online modules, additional databases, and extra services and trainings, you can face any LCA challenge.
Frequently asked questions
Which databases are included in SimaPro?
Which impact assessment methods are available in SimaPro?
Is technical support available?
Of course, our SimaPro Support team is here to help you! Everyone with a valid SimaPro license (active subscription or perpetual license with a valid service contract) can benefit from our technical helpdesk. You can find a variety of articles and tutorials and contact our support team via the SimaPro Help Center.
Please note that we work with a Global Partner Network consisting of 25 SimaPro partners around the world. If you have purchased SimaPro through a local partner, they will act as your sales and support representative. Please direct your support questions to your local partner.
How does SimaPro pricing work?
The prices of SimaPro subscription plans include the SimaPro software, access to our helpdesk for technical support, and access to five databases: ecoinvent v3, Agri-footprint, Industry data 2.0, USLCI, EU and Danish Input Output database.
Any import taxes, duties or fees are to be paid by the ordering party. Payments are due in Euro (EUR).
SimaPro is distributed globally through the SimaPro Partner Network. As our partners charge in their local currency, deviations in price can occur due to currency exchange rate fluctuations and local taxes.
Can I use SimaPro PhD if I am not a PhD student?
You can purchase the SimaPro PhD plan only if you are a PhD student affiliated with an educational institute.
Compare SimaPro plans
Price
€5,700 annual subscription
€7,275 annual subscription
€2,600 annual subscription
€6,790 perpetual license
€3,750 annual subscription
SimaPro Desktop
Advanced product life cycle modelling with product stages
Wide range of impact assessment methods included
Inventory and Input/output databases included
Analysis of groups
Define how life cycle impact assessment results are presented. Instead of presenting results per process or product stage, they can be presented per function, such as transport, energy, production, etc.
Save inventory data as system processes
This feature allows you to create a system-level process from a unit-level process, which can anonymize data and significantly improve calculation speed.
Library switch
This function allows you to switch between unit and system libraries in the calculation setup without having to change your model. Systems are precalculated inventories and using these will speed up calculation time.
Import data in .csv and SimaPro format
You can import data into SimaPro in .csv and SimaPro format.
Export data in .csv and SimaPro format
Export data in .xlsx and .txt format
You can export all your data from SimaPro in .xlsx and .txt format (not for re-import).
Import and export of EcoSpold 1 data
You can import EcoSpold 1 data into SimaPro or export from SimaPro.
Interactive tree view
With the interactive tree view, you can present your results as a process tree, where each process or product stage is shown individually. This is unlike the network view, where every process or product stage that is used will be presented only once, even if it is used by multiple processes or product stages. If a system is looped (process A uses B uses A) only the network view can be shown.
Parameters/scenario analysis
Using parameters in your model simplifies your work and gives you the flexibility to easily change values or assumptions in your model. You can also use parameters to do extensive scenario analysis.
Monte Carlo/uncertainty analysis
SimaPro allows you to calculate uncertainty in your inventory results using a Monte Carlo analysis. A Monte Carlo analysis gives you an indication of how reliable, complete, and representative your results are. The ecoinvent unit libraries come with uncertainty data based on the "pedigree matrix".
Export to matrix
This feature allows you to export processes as a matrix to excel for external processing.
Copy chart to Excel
This feature allows you to copy a chart to Excel with the underlying data included.
Multi-user version with shared database
Some SimaPro plans are available as a multi-user version. SimaPro's multi-user feature facilitates collaboration by allowing several people to work simultaneously on the same project in one shared central database from different geographical locations.
Hide confidential data
Allows you to protect confidential data libraries or projects with a password and define the level of detail shown to external parties.
Two-way COM interface
Using the two-way COM interface, you can link SimaPro to other software (such as CAD/ CAM, ERP and Product Lifecycle Management systems). This opens up the possibility to use LCA results in other tools, or to receive useful data in SimaPro (please note that you need to program your own interface).
Direct link from inventory to Excel and SQL database
This feature will save you time and reduce the margin for error when it comes to data entry. It also ensures that all your linked data is always up-to-date; any changes made in the source data will be automatically updated in SimaPro.
Excel scenario calculator
Import parameter sets that you defined in an Excel spreadsheet and save a lot of manual work in the modelling phase.
SimaPro Explore
Set up an Explore project
Each project is linked to an LCA model and a questionnaire. An LCA expert sets up the project and invites Business users to it.
Create a baseline scenario
Build a large number and variety of scenarios
With SimaPro Explore you can investigate a larger number and variety of scenarios compared to SimaPro Share.
Copy, edit and compare scenarios
Calculate and analyze impact assessment
Share results with Business users
With SimaPro Explore, LCA practitioners can share their scenarios and results with Business users. Business users are also able to share their scenarios and results with other Business users, which facilitates collaborative brainstorming on improvements in the product's life cycle.