SimaPro Explore
Sustainability insights from LCA studies are valuable for all teams. The teams closest to the actual design and manufacturing, in particular, can directly benefit from LCA scenario analysis and robust environmental metrics. That's where SimaPro Explore can help.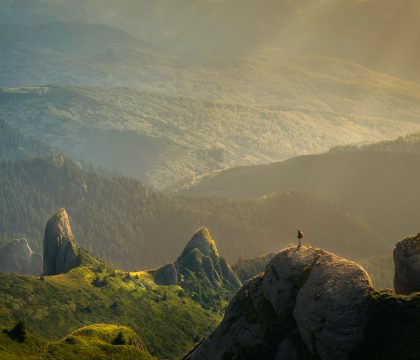 Why choose SimaPro Explore?
Design with sustainability in mind
SimaPro Explore is the ideal tool for product designers
that want to
collaborate with LCA experts
, and vice-versa
. The LCA practitioner
starts by
set
ting
up a model and an Explore project. Product designers can then use Explore with a Business user license to compare alternatives and explore the differences in environmental impact.
Brainstorm, collaborate, innovate
With SimaPro Explore, it becomes easy to combine the expertise of various co-workers and brainstorm together. You can share 'what if' scenarios and leverage the power of LCA to create better products. 
Complexity made easy
With Explore, a complex LCA model is translated to simple input fields in a questionnaire. This makes it more accessible to non LCA-experts. Business users can create their scenarios by simply answering those questions, no LCA knowledge or experience required.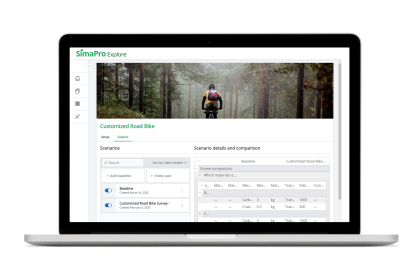 For LCA Experts
Expert users can use SimaPro Explore to:
Create an Explore project and link it to an LCA model in SimaPro Flow
Set up a questionnaire where business users will enter input to create different product configurations
Create a baseline scenario and invite Business users to the project
Expert access to SimaPro Explore is included in the SimaPro Power, Expert, and PhD subscription plans. Those plans also include one Business user license.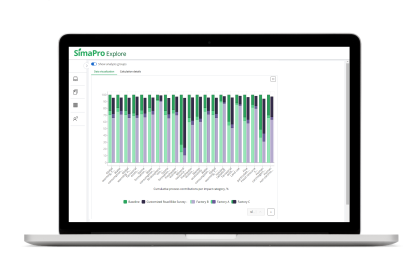 For Business users
Business users can use SimaPro Explore to:
Create new scenarios, copy and edit existing scenarios and compare them
Explore different product configurations and assess their environmental impact
Share results with other business users
Export calculated results to Excel and data visualizations to PNG
Additional Business user licenses can be purchased separately for € 950 per user, per year. 
PRé, the developer of SimaPro, used SimaPro Explore to create a bespoke tool for us to quickly and effectively measure the environmental impact of our products and concepts. This gives us the agility to make timely, science-based decisions as we consider the development of current and future products.
Isobel Filipova
Design Engineer – Sustainable Product Development at Owen Mumford