Effective LCA with SimaPro Desktop
This SimaPro training course provides you with a good understanding of the life cycle assessment methodology as well as how to carry out an LCA study using SimaPro. During the training, you will analyze and compare two complete product LCA studies, putting theory into practice. As a result, you will have the skills to conduct your LCA studies independently.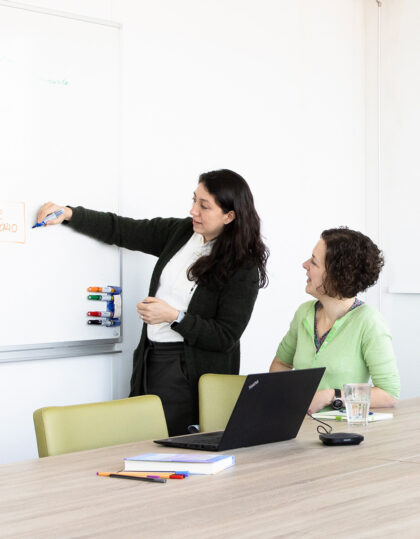 What you will learn
Define the goal and scope
You will learn to define the objectives and scope of your study and understand the implications of your methodological choices. In practice, you will learn how to model multi-output processes and different end-of-life modeling approaches in SimaPro.
Inventory and impact assessment
Learn about process and input-output data, data sources and effective data collection. Model your life cycle effectively in SimaPro and adapt secondary data to fit your purposes. Understand the four different steps of impact assessment and their relation to decision-making.
Interpret your results
You will learn how to check if your conclusions are valid and robust by applying a number of recommended interpretation steps. In practice you will learn how to use all the interpretation features in SimaPro to help you achieve your study objectives.
Discover other trainings
Organizations from the SimaPro Global Partner Network offer various training courses on life cycle assessment with SimaPro. Check the overview for more information.
PRé Sustainability, the developer of SimaPro, also provides other training courses on sustainability- and SimaPro-related subjects:
Excellent training. I liked the alternation of theory and practice: going through all the steps of an LCA and actually making one yourself (helped by the teachers) helps you to really experience things like design considerations, decisions about which input data to use, how to communicate about your LCA study to others, etc., more than when you "just" get a lecture or read a book about the topic. The course helps me to better explain to others what you can and cannot use an LCA for and to give a more informed answer to people who say that 'with an LCA you can prove anything you wish'.
Janne van den Akker
Researcher and teacher, Aeres Hogeschool Dronten