SimaPro service contract
All SimaPro perpetual licenses include a free one-year service contract. You can easily purchase additional years of service to benefit from updates, access to add-ons, and the SimaPro helpdesk. Please note that we no longer offer perpetual licenses but you can still renew your service contract if you already have a perpetual license.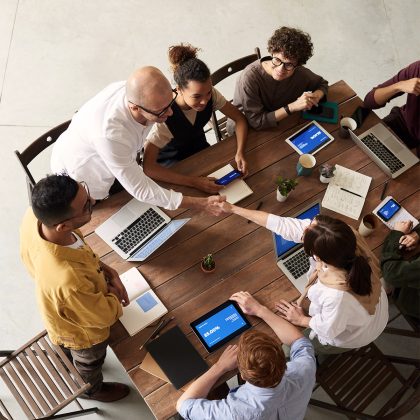 Why choose SimaPro service contract?
Software and database updates
With a service contract, you always have the newest version of the SimaPro software with the latest databases and methods. The SimaPro service contract also maintains your ecoinvent license.
Access to add-ons
SimaPro Power, Expert and PhD users with a valid service contract have access to the online modules SimaPro Collect, Share and Explore. These modules help you make LCA results insightful to your colleagues or clients.
Helpdesk
Benefit from our extensive Help Center and access to the SimaPro telephone and email helpdesk.
Renew your service contract
Renewing your service contract is easy – simply fill in the renewal form and send it to our Sales team. Prices differ per plan – you can download the complete pricing overview or contact us for advice.
We have been using SimaPro for over a decade now. Currently as a server application, which is much more convenient when you have several users. We often need to go deep into the inventory to see where specific impacts come from, with SimaPro this is possible. Also working with parameters makes SimaPro extra valuable.
Tom Ligthart
LCA and sustainability expert at a scientific research institute
Frequently asked questions
Do I need a service contract?
A SimaPro subscription includes software and database updates and technical support. Service contracts are only applicable for perpetual license holders. As of April 2022, we no longer offer perpetual licenses (except for SimaPro Classroom). Please note that some of our partners still offer perpetual SimaPro licenses. Please contact your local partner if you need more information.
Do you offer support in different languages?
We work with a Global Partner Network consisting of 25 partners. Your local partner will serve as a SimaPro sales and support representatives, and you can rely on them to answer your support request in your local language.
Do you offer support in setting up my SimaPro project and building my LCA model?
If you need help with building your LCA model, and analyzing and interpreting your results, our support packages can help! A support package is a one-on-one consultation during which an experienced LCA consultant will guide you through setting up your model, calculating and interpreting your LCA results, and will answer any questions you may have. We offer 10-hour and 20-hour expert support packages.
More than technical support
Do you need help with building your model and developing your LCA skills? Then our support packages and SimaPro and LCA training courses might be right for you.