Product Environmental Footprint with SimaPro
This training provides you with a good understanding of the European Commission's Product Environmental Footprint (PEF) methodology. During the sessions, you will learn how to carry out a PEF study using SimaPro, modeling and analyzing a complete life cycle. After the training, you will have the skills to conduct your own PEF study independently.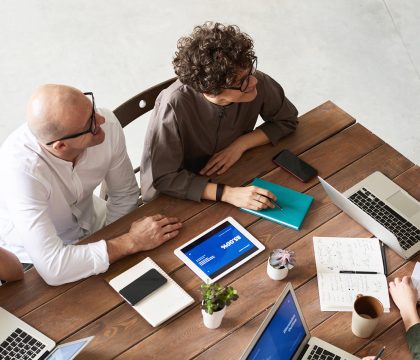 What you will learn
EF-compliant data and method
Learn more about the high-quality average European data purchased by the European Commission for environmental footprinting.
Modeling and analysis according to PEF rules
There are specific PEF rules for end-of-life, data quality assessment, hotspot analysis, etc. These will be explained with practical exercises during the training.
Transparent and credible communication
You will be able to carry out PEF and OEF studies in accordance with the general PEF rules and approved PEFCRs. This constitutes the basis for highly transparent and credible B2B or B2C communication.
Our PEF experience
The training will be given by the SimaPro developer, PRé Sustainability. PRé has broad experience in the PEF initiative. We were part of the initiative's Technical Helpdesk and coordinated all training activities in the PEF pilot phase. PRé also led the consortium developing the models of average European products and organizations. We conducted and reviewed many PEF studies and contributed to the creation of EF-compliant datasets. We have also been building PEF capability outside the EU through training combined with support. Trainers Marisa Vieira and Laura Golsteijn both have been deeply involved in PEF development since the start.
Interested in Organizational Environmental Footprint (OEF)?
Although this course focuses on the Product Environmental Footprint (PEF), most of the training and practical exercises are also relevant for Organizational Environmental Footprint (OEF).
I followed the online PEF training and although we were in different places in Europe, I really felt like a group. The teachers took their time to answer all questions and were very helpful at any time. I learned a lot about PEF in theory and practice in SimaPro.
Janne Kuhn
LCA and Footprint Analyst, Climate Neutral Group