Industry data LCA library
Industry data 2.0 contains data from various industry associations. The data library is integrated in SimaPro and accessible for all SimaPro users.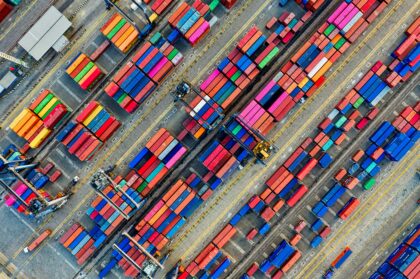 Comprehensive industry data library
Industry data 2.0 includes over 300 datasets from the industries of plastics, surfactants, detergents, and steel. The data is collected by different industry associations: Plastics Europe, ERASM, World Steel, International Molybdenum Association, and the Alliance for Beverage Cartons and the Environment.
PlasticsEurope
PlasticsEurope promotes the use of life cycle thinking to improve the understanding of product benefits and to enable more informed decisions when considering concepts such as the circular economy. The database contains roughly 85 system-level datasets from PlasticsEurope including high volume, bulk polymers, some of the more widely used engineering plastics, and several common plastics conversion processes. More information about the data can be found in the individual eco-profiles on the website of PlasticsEurope.
worldsteel
Since 1995, worldsteel has run seven data collection projects. The most recent 2022 update includes 47 datasets. Since 2017, worldsteel updates a proportion of the steel production data in the database annually and removes data that is older than 5 years. The output of the worldsteel LCI Study is in the first instance a set of cradle-to-steel factory gate LCI data for steel products. Both worldwide and regional averages (currently Europe, Asia and Latin America) are available, provided that a minimum of three sites contributed data for that product.
ERASM
This data includes 32 lifecycle inventories for unit processes, covering 15 surfactants, including 17 precursors, achieved by means of approximately 70 data collections. This data is an update to a previous project conducted in 1995 and compared to the previous exercise in 1995, land use change was also added as an additional category.
Detergents are one of the main categories where PCFs and PEFs are being piloted (e.g. A.I.S.E. is participating in the EU Commission's PEF pilot project with liquid laundry detergents). New PCF/PEF standards explicitly require recent and good-quality data. This project was therefore initiated by ERASM to evaluate the quality of existing data and improve the dataset available.
Alliance for Beverage Cartons and the Environment (ACE)
In 2021, ACE published a cradle-to-gate dataset for liquid packaging board (LPB) as used to produce beverage cartons. The dataset has been added to Industry Data 2.0 and is part of the library since SimaPro 9.5. Data is from 2018 and is based on the average production process of the main European LPB producers.
International Molybdenum Association (IMOA)
In 2000 the International Molybdenum Association (IMOA) completed a Life Cycle Inventory (LCI) for three molybdenum products for metallurgical applications. In 2008 and again in 2018, IMOA updated the LCI to increase production representativeness and further improve the data quality with current facility and background data. These three updated datasets were included in Industry data 2.0.
Why use the SimaPro industry data library?
Comprehensive library
Work with specific industry data
Quality and accurate data
Built on by experts working in the industry field
Access to more than 300 datasets from specific industry sectors
Documentation and support available
Working with the data library
These five industry databases contain data from each specific industry, which is also relevant to many other sectors downstream. Data is at the system level, meaning that only the Life Cycle Inventory (LCI) is available rather than unit processes. In addition to the documentation included in SimaPro, reports for each dataset describing more details about the dataset can be found on the specific websites. The industry data library is integrated in SimaPro, which gives you easy access to data collected and published by industry associations themselves.
About the developers
About PlasticsEurope
PlasticsEurope is one of the leading European trade associations with centres in Brussels, Frankfurt, London, Madrid, Milan and Paris. The association has more than 100 member companies, producing over 90% of all polymers across the EU28 member states plus Norway, Switzerland, and Turkey.
About worldsteel
World Steel Association (worldsteel) is a non-profit organisation with headquarters in Brussels, Belgium. worldsteel represents over 160 steel producers (including 9 of the world's 10 largest steel companies), national and regional steel industry associations, and steel research institutes. worldsteel members represent around 85% of world steel production.
About ERASM
ERASM research spans the value chain of surfactants, from raw material sourcing to the use phase, wastewater treatment, including biodegradation, as well as freshwater and marine exposure. ERASM research is jointly funded by member companies of A.I.S.E. (detergents and maintenance products industry) and CESIO (surfactants industry).
About ACE
ACE members include beverage carton producers Tetra Pak, SIG Combibloc, and Elopak. They develop, manufacture, and market safe, circular, and sustainable systems for the packaging and distribution of food and beverages, and produce packaging material at 20 plants in Europe.
About IMOA
International Molybdenum Association (IMOA) is a non-profit trade association that represents the majority of the molybdenum industry worldwide. IMOA aims to raise awareness about the unique properties of molybdenum, its beneficial effects on materials performance, its safety in use and its contribution to sustainable development.