Agri-footprint database
Agri-footprint is a comprehensive LCI database about agricultural products: feed, food and biomass. The latest version, Agri-footprint 6.3, covers a wide range of impact categories including those related to water, land use, land use change, fertilizers, and pesticides.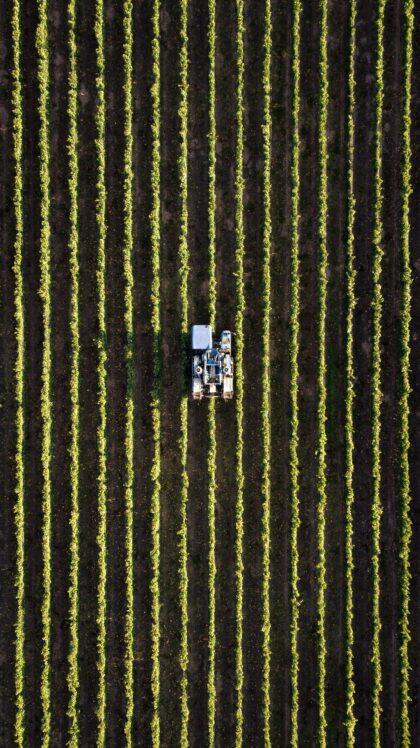 A comprehensive agriculture-oriented LCI database
Demand for agricultural LCAs is rising: methodologies are reaching maturity, governments and international bodies are regulating sustainable agriculture, and bio-based production of chemicals and energy is growing in popularity. With Agri-footprint 6.3, you will gain access to the following agriculture-specific impact categories: global warming (incl. LUC and excl. LUC), stratospheric ozone depletion, ionizing radiation, ozone formation, human health, fine particulate matter formation, ozone formation, terrestrial ecosystems, terrestrial acidification, freshwater eutrophication, marine eutrophication, terrestrial ecotoxicity, freshwater ecotoxicity, marine ecotoxicity, human carcinogenic toxicity, human non-carcinogenic toxicity, land use, mineral resource scarcity, fossil resource scarcity, and water consumption.
Three allocation options can be applied: mass, energy, and economic allocation. The economic allocation is included in SimaPro by default. The mass and energy allocation can be downloaded separately. These are available for free for SimaPro users with an active subscription or a service contract.
Agri-footprint was developed by Blonk,  an international leader in food sustainability specializing in the complexities of agricultural LCA. Periodic database updates include new products, new methodologies, and updated cultivation and processing LCIs.
Working with Agri-footprint
Agri-footprint can be used to do agricultural LCAs and provides valuable information about bio-based production methods for the chemical and energy industry. It allows users to do ISO-compliant LCAs, and the predefined allocation options make it especially suited for sensitivity analyses. Carbon footprints, and Scope 3 GHG emissions under the GHG Protocol can also be improved by implementing Agri-footprint.
Why Agri-footprint?
The database is 100% focused on agricultural and food products.
The database is updated regularly. Each update is based on newly available data from databases, scientific publications, and the industry.
Land use change is fully integrated based on the LUC Impact tool.
Database content
Agri-footprint contains approximately 4,800  products and processes specific to agricultural LCA: crops, products and intermediate products, feed compounds, food products, animal production systems, and background processes such as transport, auxiliary inputs for processing, energy, pesticides and fertilizers. The ecoinvent database has been used as a background database for the energy and fuel background datasets. Agri-footprint website provides a list of products included in the database, as well as an overview of known issues and bugs.
Downloads:
Methodology report Part 1: Methodology and basic principles
Methodology report Part 2: Description of data
About Blonk
Blonk has over two decades of experience in food system sustainability. The company was established to raise understanding of environmental issues pertaining to agriculture, and to help organizations in the agri-food value chain to put sustainability into practice.