Meet the developer
For PRé Sustainability, it all started with one simple question: "how can we measure eco?" The result was the very first version of SimaPro. Today PRé empowers thousands of environmental professionals with consulting services, training, and our flagship software SimaPro. Creating informed changemakers, we're dedicated to making a positive impact on the world.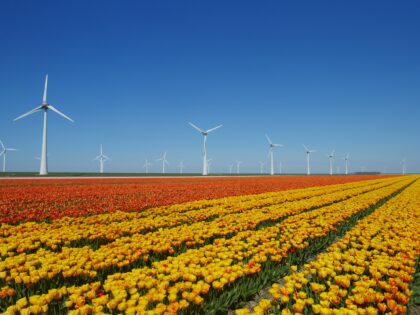 Our story
Fact-based sustainability since 1990
In 1990 Mark Goedkoop – eco-designer and founder of PRé Sustainability – faced a challenge: making the relatively new concept of life cycle assessment (LCA) easier to understand and apply. With some seed funding from the Dutch Ministry of Economic Affairs, Mark teamed up with CML Leiden to create the first version of SimaPro, short for Systematische Milieu Analyse van Producten (or, in English, Systematic Environmental Analysis of Products). In the following years, programmer Vincent Cleij further developed SimaPro into a complete professional LCA software.
More than 30 years later, PRé still offers the market-leading SimaPro software, along with consulting services and training courses, to help you turn sustainability strategy into action. Through the years, we've built a global network of experts who distribute SimaPro to informed changemakers around the world. We worked on important methods such as ReCiPe and Eco-indicator and contributed to groundbreaking methodologies for biodiversity and social impact assessment.
We had – and still have – the clear ambition to contribute to a positive change in the world. From the very beginning, innovation, transparency and collaboration lie at the heart of everything we do. Our community, clients and colleagues form the vibrant ecosystem that thrives on these shared values and beliefs.
We believe true sustainable impact stems from trustworthy information.
We provide the facts that guide your sustainability efforts.
Join the team
PRé Sustainability is based in Amersfoort, the Netherlands. We are a diverse group of people interested in sustainability and science. Together we build products we believe in and work to solve industries' most challenging environmental and social problems. Would you like to join us?