SimaPro user meeting at LCA XIX

Join Long Trail Sustainability (LTS) and PRé for our annual SimaPro user meeting on September 23rd, the evening before the LCA XIX conference.
Time and details
Monday, September 23rd, from 5pm to 7pm (local time), before the ACLCA LCAXIX conference.
Cocktail hour and light hors d'oeuvres will be provided.
El Conquistador, Tucson, Arizona.
The room name and location will be given to registered attendees, by e-mail.
This is a unique opportunity to learn about the future plans for the SimaPro software directly from Eric Mieras, Managing Director at PRé Consultants and Melissa Hamilton, Managing Director at Long Trail Sustainability, as well as network with other SimaPro users, and share your ideas and suggestions.
Register now
Free event, but registration is required. RSVP by email only.
Can't make it to the SimaPro user meeting?
Attend our presentations
How Eco-Products Uses Life Cycle Assessment for Custom Reporting
Long Trail Sustainability | Tuesday, September 24 at 10:30am | CS3: Packaging
LCA – An Integral Part of Product Development and Environmental Stewardship for Klean Kanteen
Long Trail Sustainability | Wednesday, September 25 at 8:30am | CS13: Business Strategies
Scaling Up the Use Of Life Cycle Information Through Big Data Technologies
PRé | Wednesday, September 25 at 8:30am | Session CS12: Data I
Creating An Integrated LCI Data Infrastructure; the case of NorEnviro
PRé | Wednesday, September 25 at 1:30pm | Session CS16: Data II
For more details, see the conference agenda.
Meet with us
Do you have a question about SimaPro?
Need help with your LCA model or study?
Let's discuss how to leverage your LCAs.
New to LCA and need training?
Have data you want to submit to DATASMART?
We are available for meetings throughout the conference. Email LTS or PRé to set-up a time.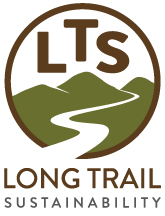 Back to overview