What's new in SimaPro 8.5?
SimaPro 8.5 has been released. Among the highlights of SimaPro 8.5 you will find major updates to ecoinvent, Agri-footprint, Industry data library, and ELCD.
By Ruba Fanous, Senior Customer Service Specialist at PRé Sustainability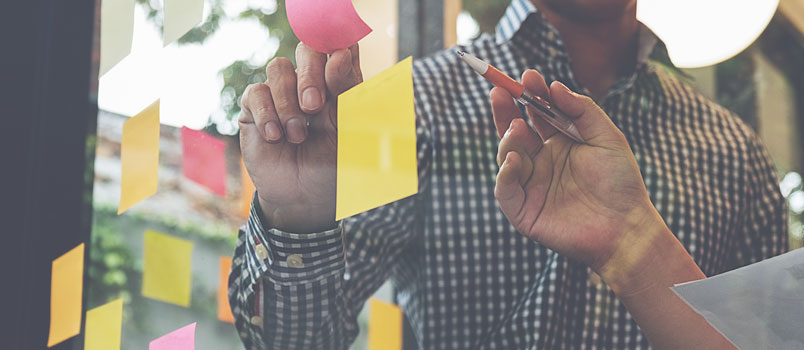 We are happy to introduce SimaPro 8.5. In this new version, we focused on the databases ensuring quality, consistency and accuracy of the data. The objective is to keep facilitating and delivering the robustness that the SimaPro community trusts. Here you can find a summary of the highlights:
Ecoinvent
SimaPro library nomenclature is aligned
We have updated the library names in SimaPro to match those provided by ecoinvent. The allocation default library is now called allocation at point of substitution (APOS) and the recycled content library is now called allocation, cut-off by classification.
New and updated
SimaPro 8.5 includes the most recent version of the ecoinvent database. The main highlights of Ecoinvent 3.4 include major updates and extensions of electricity market mixes. Additionally, new electricity production datasets and markets for the 29 states and 5 electricity grids in India were introduced. Other highlights include not only updated but also new datasets for natural gas, chemicals, and recycling of PE and PET.
Agri-footprint includes US data
The update to Agri-footprint includes data from the United States Department of Agriculture (USDA) which hosts a Life Cycle Assessment (LCA) data repository, called LCA Commons. In total about 250 unit process data for field crop production in the United States have been added to Agri-footprint, such as cottonseed and cotton lint, groundnuts, maize, oats, rice, soybean and winter, spring and durum wheat.
Industry Data updates and news
Plastics Europe, World Steel and surfactants production
In addition to updating several processes from Plastics Europe, we are happy to introduce data from two new sources in the SimaPro industry data library. First, we have implemented 46 datasets provided by World Steel, across 4 regions. We have also added the database developed by the Environment and Health – Risk Assessment & Management (ERASM) scientific research partnership from the European Detergents and Surfactants Industries under the project SLE. This database includes 37 LCI datasets (system level) for the production of surfactants and their main precursors.
ELCD ensures data quality
According to the JRC, the focus of the latest ELCD is laid on data quality, consistency and applicability. Many of the existing processes have been reviewed against the ILCD entry-level data quality requirements in order to provide quality-assured LCI data.
In this version, 500 processes were updated to the latest dataset. For each process, all metadata information is included in the general comment.
Subscribe to the Data Webinars and stay up to date of the latest in data developments
Ecoinvent webinar
On March 13th, 2018 we team up with ecoinvent to walk you through the highlights of the new versions of SimaPro and the ecoinvent database.  For your convenience, we have organized morning or afternoon sessions. For more details on this free webinar and to register in advance please go to:
RELEASE WEBINAR: TUESDAY, MARCH 13TH – REGISTER HERE
More Data Webinars are coming soon – stay tuned for upcoming announcements!
We trust that the SimaPro 8.5 release offers you enhanced contents in various data libraries that you are looking for.  For more details on the contents of this update, please check the 'What's New in SimaPro 8.5' manual.
Back to overview