SimaPro user meeting 2018 | LCA XVIII conference

Join Long Trail Sustainability (LTS) and PRé for our annual SimaPro User Group Meeting on September 24th, the evening before the LCA XVIII Conference. This is an opportunity to network with fellow SimaPro users, get answers from SimaPro experts, and learn about the exciting new SimaPro options.
Life cycle assessment is expanding beyond the LCA expert, and an increasing number of companies are looking for custom tools that can help them easily construct and share LCA models across departments. New SimaPro tools and options deliver more value not only for LCA experts, but also for business users. Now you can communicate LCA results to other departments and collect survey data with Share, Collect and Report Maker, as well as scale up the value of your existing tools (for example, calculate GHG emissions) or easily create new tools with SimaPro API.
The session will include live demos of these new tools and options available for SimaPro customers, followed by questions, discussion, and feedback by meeting attendees. This is a unique opportunity to learn about the future plans for the SimaPro software directly from Jori Coustillas, SimaPro Product Owner from PRé Consultants, network with other SimaPro users, and share your ideas and suggestions.
Time and details
Monday, September 24th, from 5pm to 7pm (local time), before the ACLCA LCAXVIII Conference.
Cocktail hour and light hors d'oeuvres will be provided.
Fort Collins Marriott, Fort Collins, CO, the USA.
The room name and location will be given to registered attendees, by e-mail.
Registration
Free event, but registration is required. RSVP only by email, contact Shelly Severinghaus.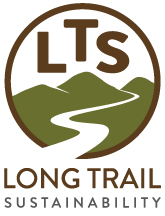 Can't make it to the SimaPro User Meeting?
Attend our presentation
"LCA for Emerging Technologies at Early Stages: A collaboration of partners in PRé Partner Network"
Tuesday, September 25th at 10:30am | ET 1: LCA of Emerging Technologies | Session Room 4
Meet with us
Do you have a question about SimaPro?
Need help with your LCA model or study?
Let's discuss how to leverage your LCAs.
New to LCA and need training?
Have data you want to submit to DATASMART?
We are available for meetings throughout the conference. Email Jori Coustillas from PRé or Shelly Severinghaus from LTS to set up a time.
Back to overview